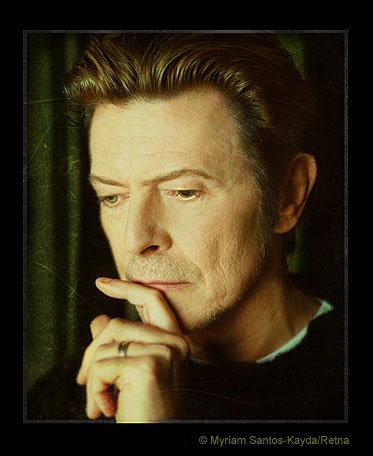 David Bowie
by Myriam Santos-Kayda
Myriam photographed David Bowie in New York City in 2001 for the Alternative Press magazine. The photograph appeared in their January 2002 (#162) issue as part of their special feature entitled 'Fast Forward: The Most Anticipated Records of 2002'.

© Myriam Santos-Kayda/Retna. All rights reserved.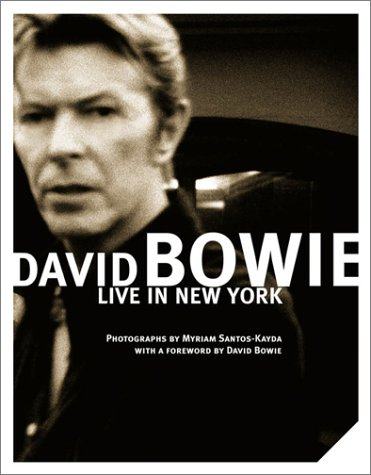 David Bowie: Live In New York
In October 2002, David Bowie performed the New York City Marathon Tour. Five different nights in five different venues in each of New York's five boroughs. For the first time in over fifteen years, he let a photographer follow him on tour, capturing a David Bowie we've never seen before.

Myriam Santos-Kayda, acclaimed portrait photographer for the music industry, has captured David Bowie in rehearsal, in the dressing room, onstage and backstage, alone and hanging out with his band. Bowie, one of rock's most influential and enduring figures, reveals his complexity, humour, grace, and rigor as an artist and performer.

If you pre-order David Bowie: Live In New York now in the USA you can receive a 30% discount.
Alternatively, you can also pre-order from the UK and save 10%.